Site news
University of Ottawa Online Workshop

Date & Time:
8:00PM EST. Friday, December 10,2021.
Join us on the Zoom and engage with the admission recruiters from U Ottawa.
Meet with them online and ask one-on-one questions. All students and parents are welcome!
University of Ottawa has solidified its position as the seventh best Canadian university 

for the fourth consecutive year.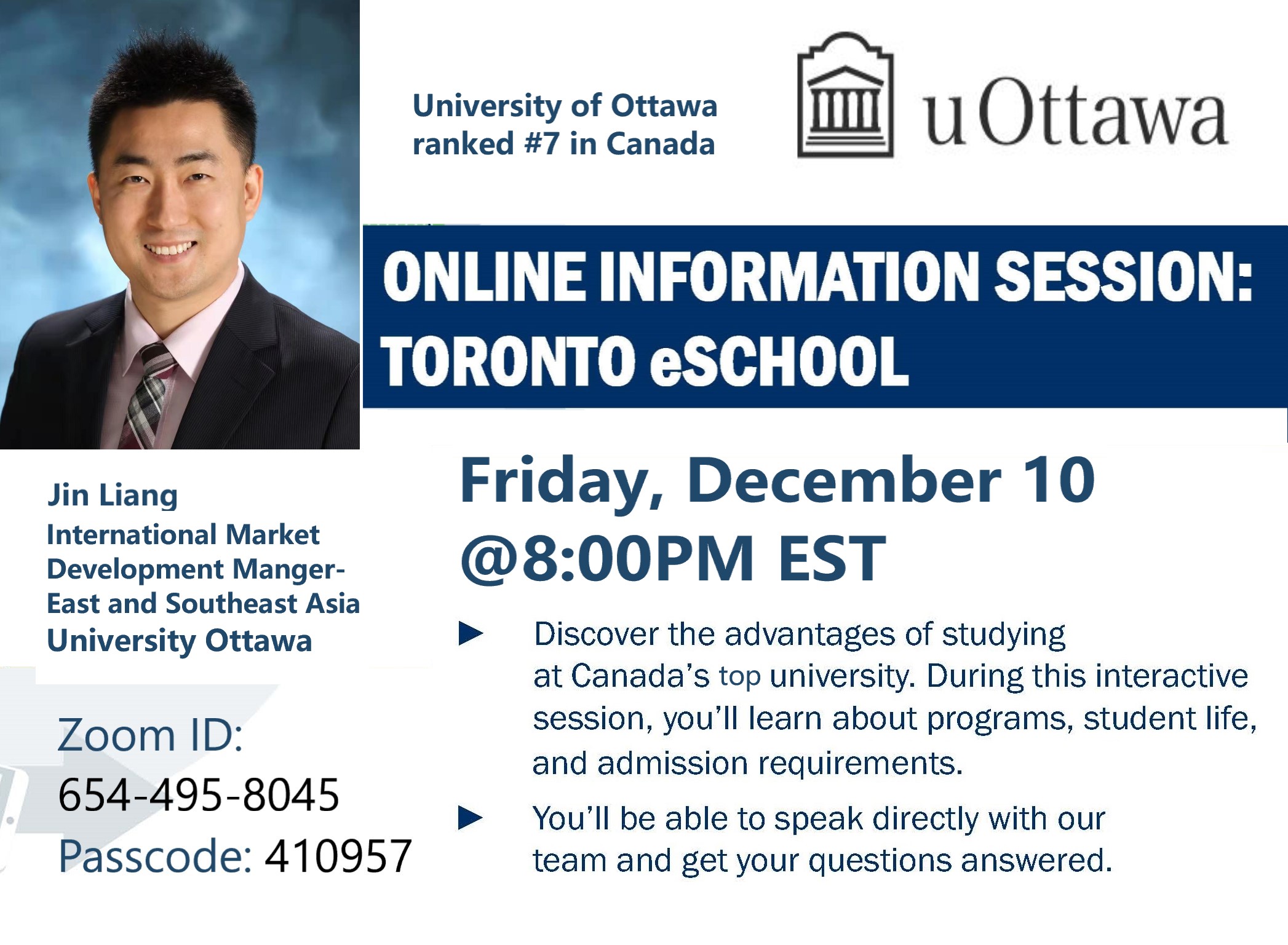 多伦多时间12月10日周五晚上8:00PM
欢迎学生和家长参加,我们Zoom上见!
渥太华大学, 世界一流百年名校,带薪实习、双录取、英法双语、奖学金丰厚、文化政治中心、安全、友善、高就业率!你不想了解吗?
渥太华大学 University of Ottawa 推荐理由:以国家首都命名的大学,需要推荐理由吗? 医博类大学#7,全球规模最大的英法双语大学。加拿大创建时间最久的U15大学联盟成员之一,全球前1%最顶尖的大学 热门专业:商学院,法学院,理学院,工程学院