Grade 9 Courses
All Courses are available for enrolment
To register, you will need to
(1) Create your account to Register ( If you already have an account, please go to step 2 )
(2) Login, and then choose your course ( Click "All Courses" on the right-hand side in my login page )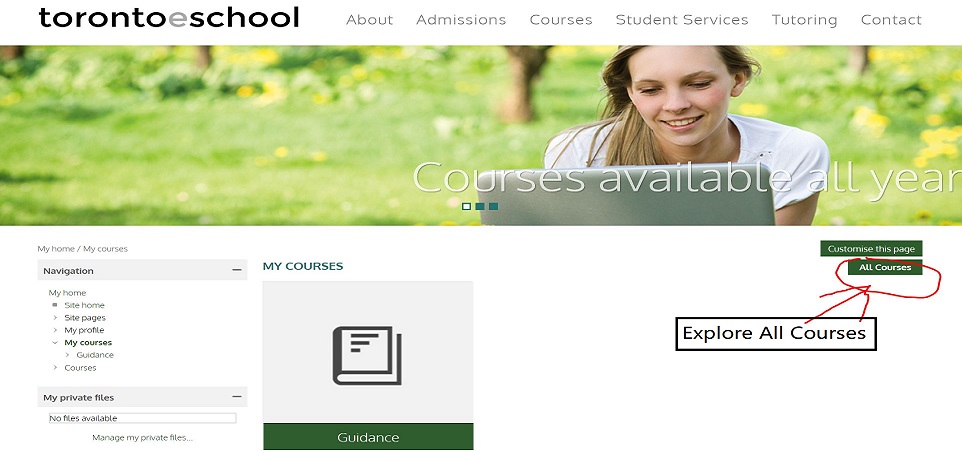 (3) Choose your payment method.


After you submit your account information, you will receive an email confirmation of registration and login/password. You will then be prompted for a payment option -PayPal, Visa or Mastercard.
Tuition
Tuition for any course includes all materials, tests, examinations and communications. There are no taxes.

For Canadian students residing in Ontario Canada (Canadian Citizens or Permanent Residents), tuition for any course is $599.

For visa students with study permit residing in Canada, tuition for any course is $849.

For international students without study permit, tuition for any course is $1200.

Note: 1). The fee for CHV2O & GLC2O (0.5 credit) is the tuition fee listed above less $100 (Canadian students) and less $250 (other students).
&nbsp 2). The fee for Canadian students outside of Ontario Canada is $849.